Hello, hello and welcome to another What I Ate Wednesday!
Usually I do a what Ive been eating recently post instead, but I managed to photograph what I ate Wednesday and figured it would make more sense to stick with the title!- written on Wednesday..
Written today:
It is now Thursday. I usually post my What I ate Wednesday on Thursday because then I have eaten everything on Wednesday. I managed to photograph everything I ate Wednesday- without the memory card in my camera- I had left it in the computer after I uploaded my breakfast picture before school!
Saddest part about that- I ate some really yummy stuff! Including a beautiful lasagne- which came with a recipe!
Well, everything happens for a reason- so instead I shall do a What I wish I ate Wednesday...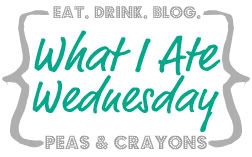 Lets begin with breakfast. Yummy, colourful and filling- just how I like it!
I made some berry oatbran:
*Note the adorable gingerbread spoon thing!
It was just oatbran, chia seeds, mixed frozen berries and oat milk, heated and thickened on the stove.
Then- I found an almost empty jar of nut butter...
... And had an absolutely lovely breakfast! With a mug of soy milk and a banana :)
Topped off with a little coconut butter- for good measure!
YUM!
Sometimes, I really do think I go over board with my dipping addiction...